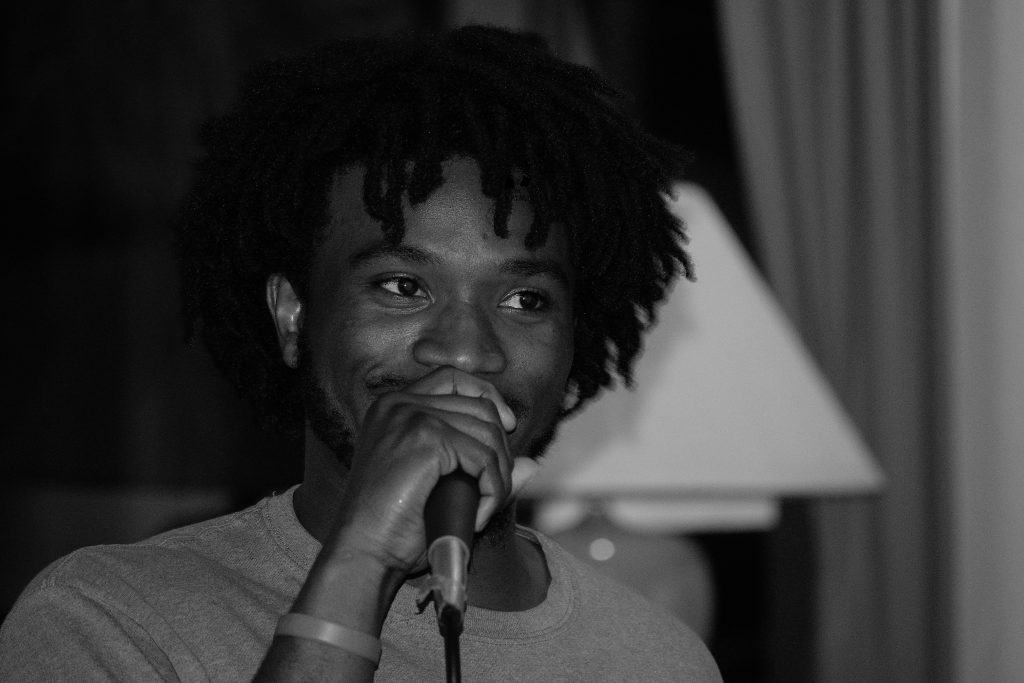 Jeremiah Marcel is an emcee/spoken word artist originally from Toledo, Ohio. He arrived in Pittsburgh in 2008 to attend the University of Pittsburgh eventually receiving a degree in business in 2013 while being a member of the Pitt football team. It was during this time that he began to establish himself as an emcee and spoken word artist at places like the Shadow Lounge, emcee challenges such as Rhyme Calisthenics, and multiple open mics and college events throughout the Pittsburgh region.
He considers himself an emcee whose purpose with the pen is to push people's thoughts toward elevation. Whether that be through storytelling, slick wordplay, or directly reporting what is affect his environment, the goal for Jeremiah Marcel is to always say something of substance. He has performed at multiple arenas such as everything major university within the Greater Allegheny country region, TedX Pittsburgh at the Byham Theatre, Art Institute of Philadelphia for their 2017 Black History Month showcase, and multiple open mic venues throughout the city.
Jeremiah has used his talents to inspire and educate youth. He has taught a hip-hop to high school students at Carnegie-Mellon University in their Arts Greenhouse Program and has also worked Lighthouse and Startable Pittsburgh to teach Music Business to students ages 14-21 years old. Jeremiah Marcel is currently the host of the Spirit Sessions Open-Mic at Spirit in Lawrenceville every third Wednesday.
Contact: jeremiahmarcelmusic@gmail.com
---
Reader's opinions
---