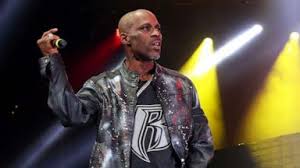 Unfortunately, DMX's condition reportedly has not improved since the last update, as TMZ is reporting that his organs are "failing by the minute".
The rapper suffered a heart attack on Friday, which was triggered by a drug overdose. He was rushed to a hospital in White Plains, New York, where he has remained in a coma for the last week. Last night, there were multiple reports that DMX was taken off of life support, which were immediately refuted by his manager, Steve Rifkind. "Please stop with posting with the rumors. DMX is still alive," he said in a video statement. The latest update from this morning regarding X's health is not promising.
According to TMZ, official sources have confirmed that DMX's organs are "failing by the minute". The publication notes that this is a sign that, under the circumstances, could indicate the end of his life. Friends and loved ones were reportedly informed to fly in to be with the rapper on what could be his final day.
The family will reportedly make a decision shortly about whether to keep DMX on life support. The final decision will be made by his mother, Arnett.
We will keep you updated with the latest news as it's released. Pray for DMX and his family.
---
Reader's opinions
---