NBA Youngboy Labeled A Danger To The Community And Locked Up Until Gun Trial
Written by djchevy on April 3, 2021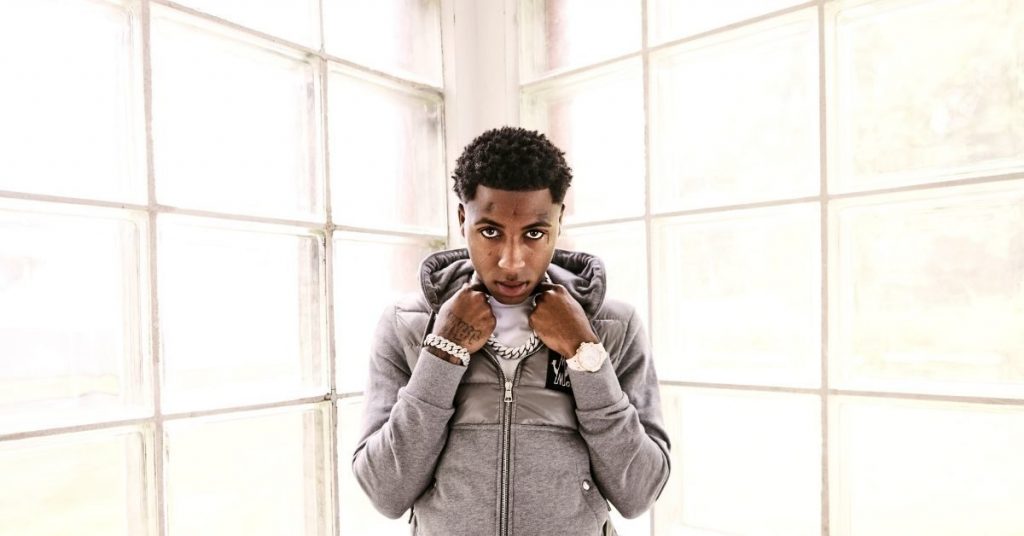 Baton Rouge rap star NBA Youngboy will remain in jail until he faces a trial for allegedly possessing a weapon after a raid of his video shoot last September.
According to court documents, the "Kacey Talk" rapper, who was arrested in March for gun charges, will not be released from jail but will spend the rest of the time leading up to his trial on lockdown.
The southern chart-topper, whose birth name is Kentrell Gaulden, is probably regretting this particular decision to rock with some weapons because a Lousiana court is not as lenient as a California Magistrate judge, who just two weeks ago (March 23) granted him a bond for a different offense.
The rapper was going to put up $540,000 in cash and two of his estates that totaled $1.5 million in collateral. He also agreed to drug testing and would have had to wear an ankle monitor — alerting authorities to his every movement.
New court documents reveal that Ellison Travis, Acting United States Attorney for the Middle District of Louisiana believed NBA Youngboy was a "danger to the community" and recommended that his bail be denied.
"The government will present evidence of Gaulden's prior history of ignoring probation conditions," the court document stated. "This evidence coupled with his brazen attempt to evade arrest in this matter supports the concern that Gaulden presents a flight risk. Indeed, before knowing the potential jeopardy in which he finds himself, Gaulden sought to evade capture."
"Now that he knows the seriousness of these offenses, the temptation to flee is greater. Moreover, Gaulden's criminal history includes violent offenses."
"He is charged with possessing a gun as a convicted felon, and he possessed another gun as he fled from law enforcement at the time of his arrest," according to court documents. "When his gun possession is combined with his violent crime, attempts to flee from law enforcement, which included a high-speed chase in and around a neighborhood that included a middle school, and his pervasive marijuana use Gaulden clearly and convincingly presents a danger to the community."
The judge agreed with the prosecutor's recommendation to keep the 21-year-old locked up saying, "no condition or combination of conditions will reasonably assure the safety of the community if the Defendant is allowed bond before trial. Defendant's criminal history includes violent crimes and the crime for which Defendant has been indicted involved possession of a firearm. Defendant attempted to flee during his arrest, which is indicative of a lack of respect for law enforcement and the law. Defendant also has a history of drug use."
YoungBoy Never Broke Again has been charged with possession of a firearm by a convicted felon and possession of a firearm made in violation of the National Firearms Act.
He was nabbed in Los Angeles after a warrant for his arrest was issued in his home state of Louisiana.
Back in September of 2020, during a video shoot, law enforcement found in his possession three grams of marijuana, one dose of Hydrocodone inside a clear bag, and digital scales, and 14 firearms.
His bad-boy antics and DGAF ways have caught up to him. Hopefully, the Gen Zer will reflect on how he is moving and do better.
---
Reader's opinions
---