RUSS THINKS NICKI MINAJ WOULD'VE HAD A STRANGLEHOLD ON THE TIKTOK ERA
Written by djchevy on March 29, 2021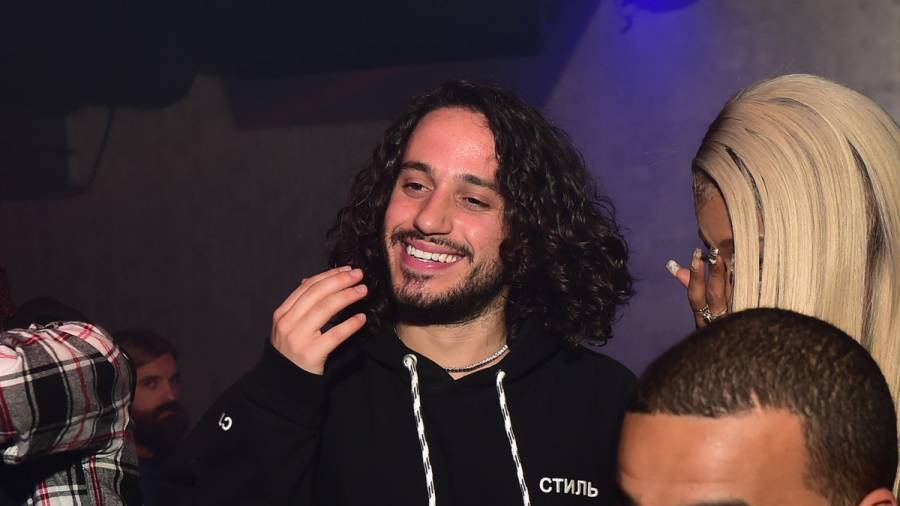 Nicki Minaj's dominance in the 2010s is something Hip Hop fans will be talking about long after she hangs up her microphone for good. On Monday (March 29), Russ took to Twitter to remind people how impactful Nicki Minaj was at the peak of her career and even theorized she'd lay waste to the Tik Tok era.
"Imagine if TikTok was out during Nicki Minaj blowin up era…numbers woulda been astronomical lmao," Russ tweeted. "Did it on em, only, anaconda, twerk it, FEELING MYSELF Man, soooo many like bruh lmao shit was already outta here but that woulda been insane lol."
This isn't the first time Russ pledged allegiance to the Queen. In 2019, the Diemon spoke about Nicki's grasp on the Hip Hop game in the 2010s during a Rap Radar podcast explaining there was no other rapper, man or woman, who dominated the way Nicki did.
"I understand you might not like certain things they're saying, but you can't just dismiss a whole career," Russ stated during his interview with Brian "B. Dot" Miller and Elliott "YN" Wilson. "You can't dismiss the fact that Nicki was the biggest female rapper for a whole fucking decade straight. Y'all can't even last a fucking summertime. This girl was the biggest, most successful female rapper for 10 years. You know how hard that is? Motherfuckers struggle to last two months."
Russ is having a period of dominance himself. Since going independent last June, Russ has been annihilating the independent market posting his earnings on Twitter as a way to motivate artists who left the major label scene.
Earlier this month, Russ took to Twitter to share two images that reflect on the success he's been seeing since leaving the major market. The first image shows Russ has earned a whopping $10,003,878.42 by handling his music independently.
"Ever since shit started 'working' for me with this music shit I often think about 'damn, what if I woulda stopped after those 11 mixtapes,'" Russ tweeted. "Can't lose if you don't quit. If it's your truth, keep goin regardless of wtf people are sayin."
In the second photo, Russ had a deeper reflection on his independent journey. After making his first $1,000 check, the 28-year-old challenged himself to make more money each time out, and he did. He also stressed it wouldn't have been possible without consistency and determination.
---
Reader's opinions
---